Since when are you a member of JCI (Junior Chamber International)?
My name is Adiilah Soormally. Since early 2022 I have been a dynamic member of JCI (Junior Chamber International), and had the privilege to collaborate firsthand with several local as well as many other organisations and individuals. I initially started as an aspiring member in March 2022, and later swore in as a member in November 2022 where I was honoured to be pinned by 2022 JCI President Argenis Angulo during his visit to Mauritius.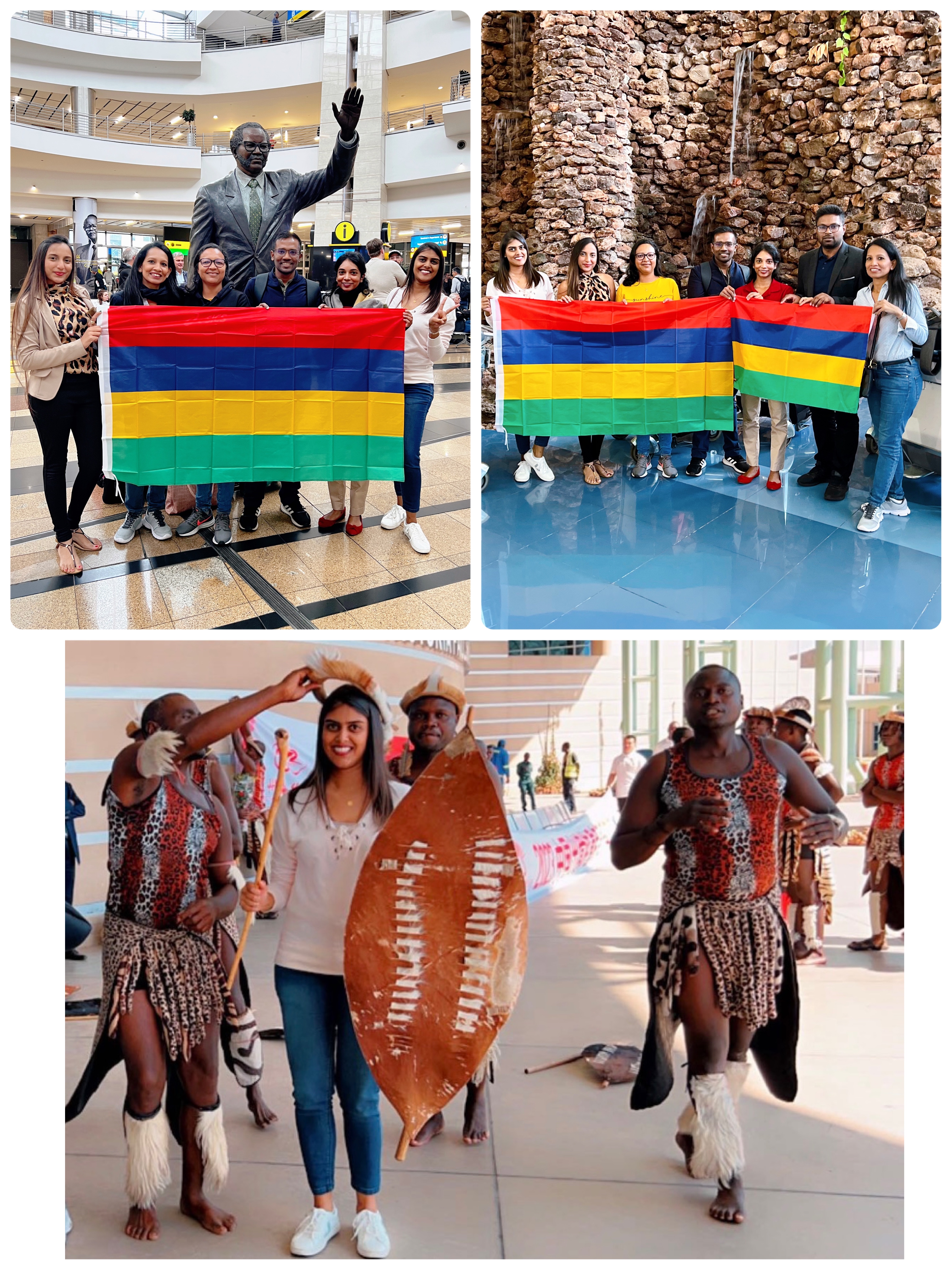 In the quest for extra-curricular activities, I discovered JCI through social media platforms and decided to enroll myself in the hope and aim to contribute positively towards the development of the community since I am of the view that the youth of today holds the key to creating a better future. As young people are at the forefront of the new economy's changing trends and they are also the ones with the most innovative ideas and energy to build a better society for tomorrow, thus the future of our humanity relies on the young generation. So, I thought why not come together to not only make a difference but to make a change!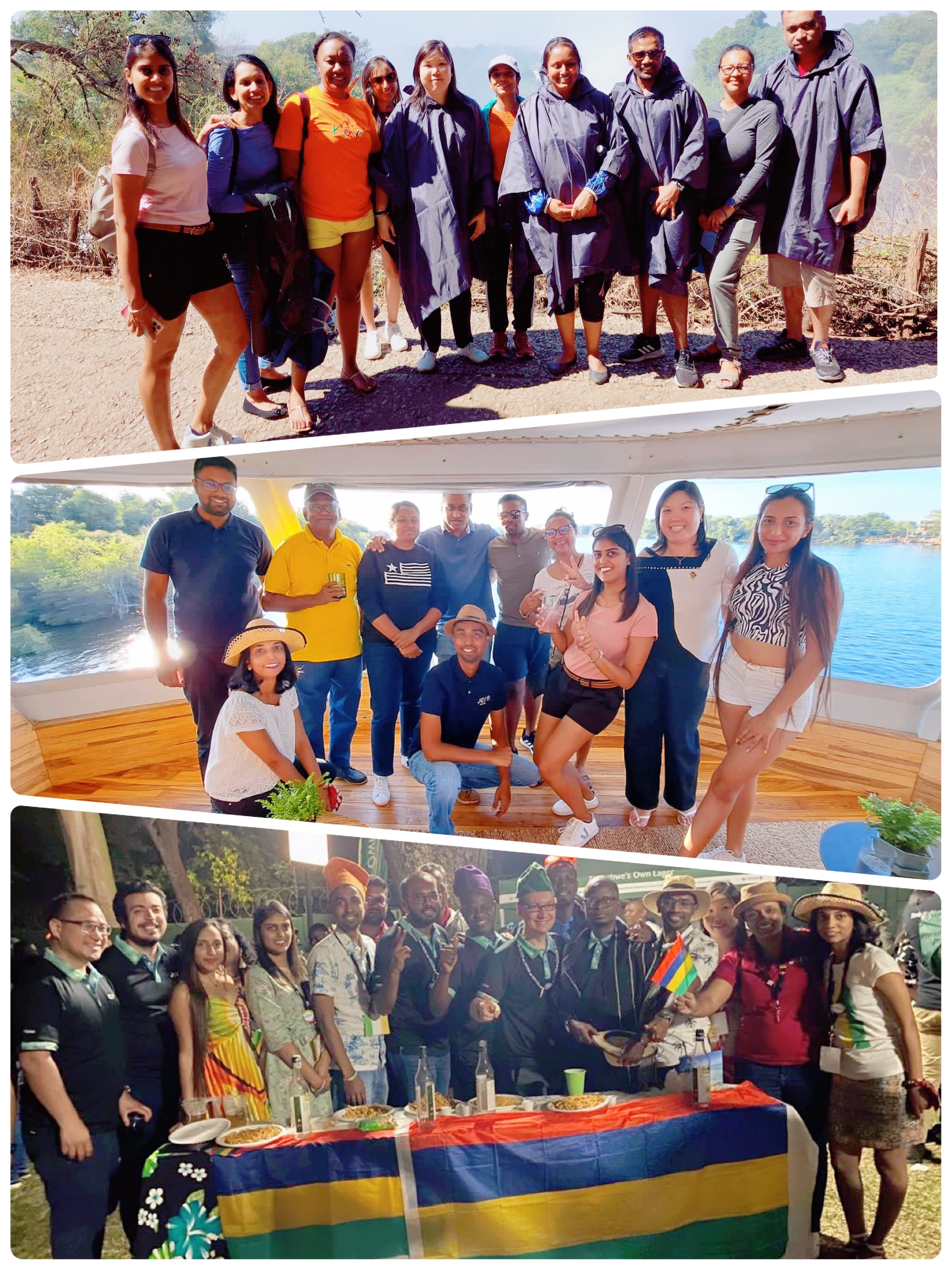 I have been fortunate to have attended various trainings and events; and had the opportunity to occupy diverse positions while participating in projects some of which are:
(a)Treasurer of the RYTHM (Rise Yourself To Help Mankind) Committee of 2022
(b)Project Coordinator for the Health Day organised in 2022 – an initiative under RYTHM
(c) Member for the National Flagship Project 2022 JCI Mauritius Creative Young Entrepreneur (CYE) Program
 (d)Marketing Director for the National Flagship Project 2022 JCI President Banquet Dinner; (e)Project Secretary and Head Hostess for the National Flagship Project 2022 JCI Day
(f) Member and Master of Ceremony for the National Flagship Project 2023 JCI Mauritius Public Speaking Championship and
(g)Marketing Director for the National Flagship Project 2023 JCI Mauritius The Outstanding Young Person (TOYP) Award.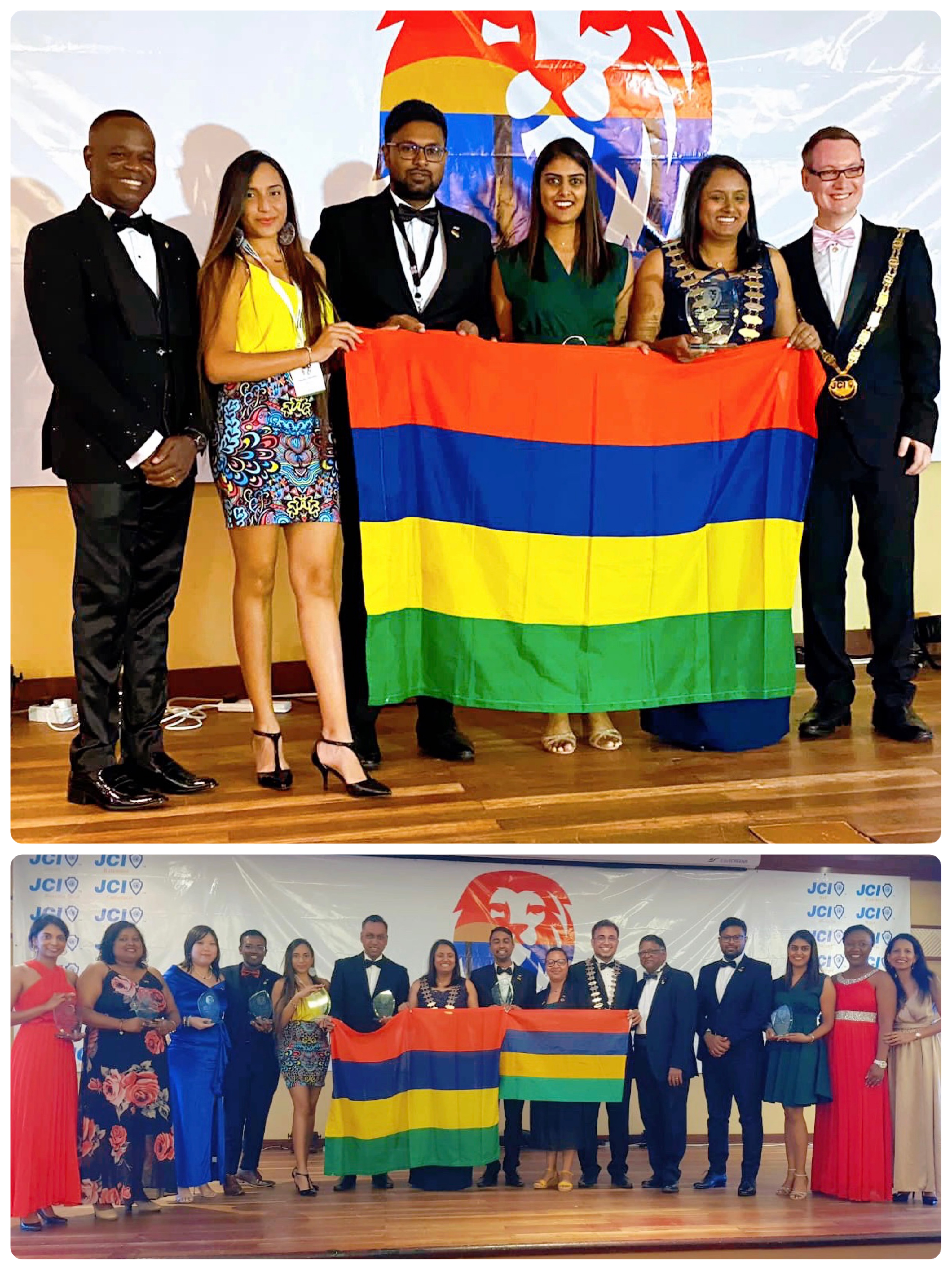 What are the factors that motivate me being in JCI:
the fact JCI is an organisation that empowers to create positive sustainable development not only on personal ground but also in the community
  the door of opportunities towards an enriching personal growth, especially through both effective training and on-the-field experiences that contribute in building character and improving leadership skills; and
 it allows me to expand my network and become a global network
Tell us about your and the other members of the Mauritius delegation's involvement in this international conference. The purpose of this conference:
As a first-timer, attending the 2023 JCI Africa and Middle East Conference (AMEC) was a unique experience with attendees from Africa and the Middle East as well as from all over the world. As our JCI Creed says "The brotherhood of Man transcends the sovereignty of nations", Man is a citizen of the world and the world is a global village. It has indeed been a pleasure to meet and interact with exemplary leaders from across the globe united by one organization, as well as make marvellous encounters with other JCI members, indulging into constructive sharing of ideas and amazing experiences.
As the conference theme was "Leadership, Resilience and Sustainability", guided by purpose, we had the chance to engage, network, and perform the business necessary to guarantee that JCI and our area continue to support the growth of young leaders in this rapidly changing global environment. A number of interesting activities was on the program for instance an Opening Ceremony, a first-timers' competition, the General Assembly, a Leadership Summit, a Public Speaking Championship, a Debate, a Twinning Ceremony between the organisations in several countries in Africa and the Middle East, a series of trainings, the Nations' Night, the Boma Dinner & Drum Show and other outdoor activities, and the Award Ceremony which marked the closure of our conference.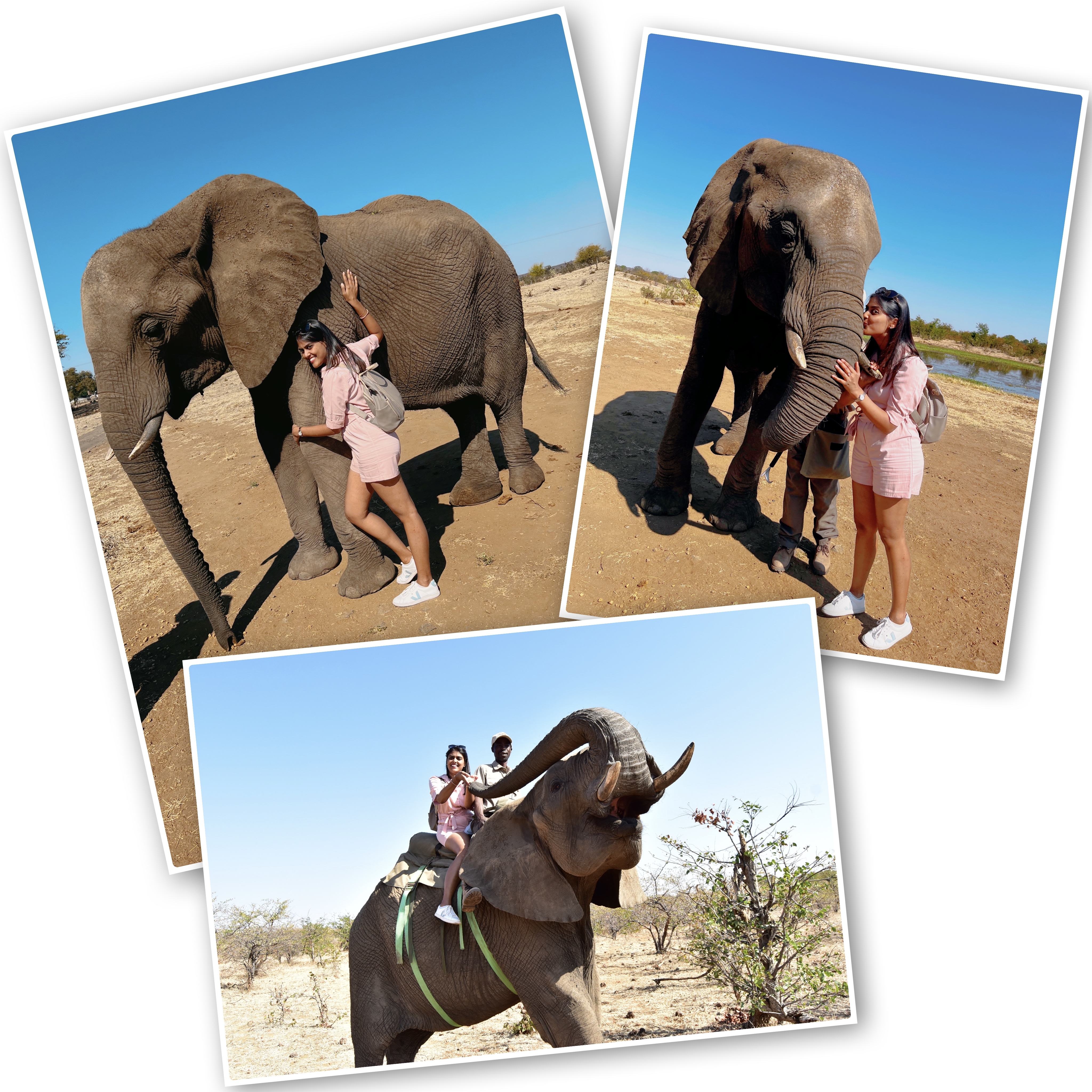 I feel honoured to have represented JCI Mauritius as a contestant for the Public Speaking Championship – only the privileged gets a platform like that to perform, especially in front of such an amazing audience. JCI Mauritius, the proud winner of the Debate, was amongst the best national organisations as it brought home 8 awards in total – more than any other countries in the Africa and Middle East region. The famous typical Boma Dinner and Drum Show offered to us, as well as the Nations' Night, allowed us to experience the cultural diversity and taste the richness in the culinary variety.
We were able to bond with the JCI family through the extra-curricular activities organised such as the guided tour of the world's largest waterfall – the majestic Victoria Falls, which is one of the seven natural wonders of the world; and the boat cruise on the magical Zambezi River where a mighty bloat of hippos and a few crocodiles were waiting for us, ending with the captivating beauty of the spectacular sunset – the best sunset I have ever witnessed so far is in Africa!
A stay in Africa is incomplete without a heart-warming encounter with one of the biggest personalities in Africa – the first largest African land mammal, the gentle giant! I had the opportunity to interact with the magnificent African elephants on a personal level, observe their individual behaviour up close while marvelling at their massive sizes, see how they interact with each other, and note the special relationship that they share with their keepers. The excitement of sitting on the back of these enormous animals, it does still offer you the opportunity to get up close to these animals, look right into their eyes and get a waft of their pungent odour. You really feel bonded to them.
Furthermore, the adrenaline junkie in me had the chance to check the Gorge Swing off my bucket list; leaping into the wide-open air as I plunged into the mouth of the Batoka Gorge in Victoria Falls, screaming as I broke free of the fear and trepidation I felt before I was thrown off the platform. That was truly a thrilling and mind-blowing experience – Zero Gravity!
Last but not the least… as a Toastmaster, I always take awesome delight in making the acquaintance of another fellow Toastmaster, especially while travelling. Pleasantly surprised I was, during a game drive on safari in the wildlife, to meet and chit-chat with an eloquent and impressive Toastmaster from North Carolina who is also a globetrotter. Toastmasters International, headquartered in Colorado, is a non-profit educational organization having as objectives to impart public speaking and leadership skills while helping people from different backgrounds become more confident speakers, communicators, and leaders.
This trip to Zimbabwe has indeed been a mind-boggling adventure where I made lifelong friends and a journey to remember. And I look forward to many more of such exploit, the virus has spread! As it is often said amongst Jaycees, once you embark on the road to experiencing the I in JCI, you are addicted to this drug for life – once a Jaycee, always a Jaycee.
What future projects do you have?
I believe we give and take from each other through the knowledge and experiences that we share. Therefore, I would say I gained more in terms of creativity and project management skills, especially while collaborating for National Flagship Projects. So far, I have positively discovered more about myself as I analysed how patient and resilient I can be when faced with challenging situations. JCI, has in a way, fostered these qualities in me with the passing of time; and I must say I became more of an extrovert. My breakthrough was that I learnt that one has to seize the moment when it comes, as any opportunity or chance seldom knocks twice. I believe that a leader's true value is measured by the work they inspire others to do.
As a charismatic leader, I believe in order to build a strong team you must view each member's strength as a complement to your weakness rather than a threat to your position or authority. We can only reach new heights by lifting each other up. Hence, I advocate congratulating and recognising someone else's contribution and participation as this remain amongst the keys to boosting confidence level; as well as to emboldening and empowering those around us to take initiatives. Marrying purposeful leadership with effective communication (as these two skills are rarely seen simultaneously in one individual) is something that I would like to promote and achieve hopefully.
Being versatile and a hodophile at the same time, I am open to new perspectives and experiences while I envisage to nurture self-growth and expand my network; as well as look forward to more fruitful endeavours ahead with a successful JCI career. I am sure there are many more exciting adventures to come – I cannot wait to attend more conferences and make more friends around the globe.
Valuing the insights and guidance provided to me by each and everyone in my network, which undoubtedly act as constructive feedback to be better, the key takeaway I wish to highlight is "Do not let anyone tell you that you are not good enough to do or achieve something. Be You! – and always aim to be a better version of yourself. Thus, if you feel that you are not made to swim in shallow waters, go dive in the deep." On this note, I highly encourage the youngsters aged between 18 to 40 years old to join JCI, after doing their research and attending meetings and / or events of the different local as guests first – so that they can observe and have an idea of what is awaiting them.